The Best Water Treatment Systems and Services on the Treasure Coast
Want to improve the quality of the water in your home with a water softener or a new well pump? You'll be glad to know that our company also has a water conditioning department that will come out and test your water at no charge. We will provide you with a written estimate for a water filtration or water softener system that would best fit your needs. Some of the different types of filtration systems available are, but not limited to:
 Whole House Softeners
Carbon Filter Systems
Under Counter Filter Systems
Reverse Osmosis Systems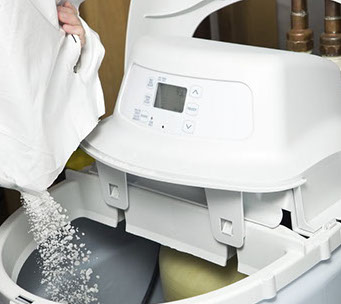 State of the Art Water Softeners
We can provide and install under the counter water filtration systems for kitchens and wet bars as well as "Whole House" systems that provide purified water throughout the entire house. Further, we also provide installation of water softening systems as well as testing water samples from existing systems and repair. Our team is responsive and will show up when you need us the most.  The next time you need help, contact us.
Your Well Pump Problems Are Over
Are you having problem with your well pump? Your worries are over, because you can depend on us for professional grade pumps and services. We provide well pump installation, as well as repair at a reasonable price. You can also count on us for a free estimate before proceeding with the work. You'll love our fast and friendly service.
Get Clean Water With Our Water Pump and Water Softener Services Today
Are you considering getting a water softener for your home? If hard water is impacting your hair and skin, then a water softener can help you.  The main purpose of a water softener is keep hard water out of your home.  When you use our services, you won't ever have to deal with the nuisances caused by hard water again.  Call us today to find out how we can help you.